Free Prescription Medications
Terrific Health Reference
Free Prescription Medication
Yes, the title is true, Free Prescription Medication.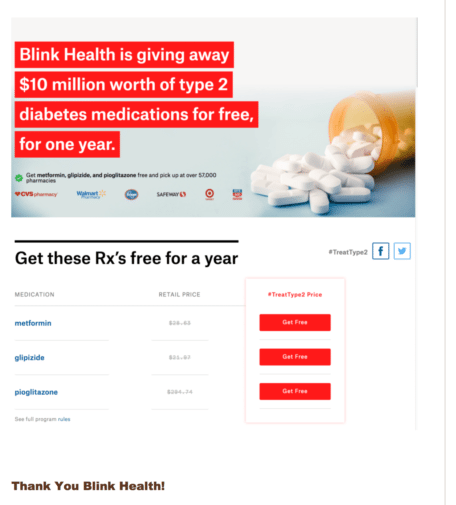 I have used this program and it works, and it's FREE! 

Blink Health offers incredible savings on hundreds of prescription medications. The following are Blink Health Prescription Coupons. Cheers to savings!
BLINK HEALTH COUPON OFFERS AND DEALS FOR 2017
I had a terrific (FREE) experience with the web links to these Free Prescription Medication from Blink Health.
If you use these Free Prescription Medication Coupons and Codes I would love to learn about your experience.
You can email me at Lisa@HypoGal.com.
If you would like to read more about shortcuts to living with a chronic illness then the HypoGal Website should be useful to you.
Please, Like, HypoGal on Facebook.