Medical Pictures Of The Human Body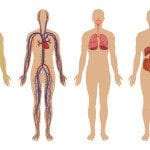 Medical Pictures Of The Human Body 
Health References/ Medical Photos 
It is often said a picture is worth a thousand words. 
I hope the Medical Photos below bring you insight to your thousand words.
I hope you have found these Medical Pictures Of The Human Body helpful.
If you have a Medical Photo that you benefit the HypoGal readers then please email me at Lisa@HypoGal.com
---
You can read about HypoGal's Shortcuts to Living With A Chronic Illness on the HypoGal Website. 
You can read more about my medical journey in Amazons #1 Ranked Disability Insurance Book
HypoGal and Disability Benefits 
You may also find these HypoGal web pages helpful;
One Year of Free Diabetes Medication and Dozens of other Free Prescription Medications. Thanks, Blink Health
Disability Facts, What You Do Not Know And Should Know
Please, LIKE, HypoGal on Facebook.
Receive HypoGal Updates when you enter your email address at the top of this page.
It's Free! 🙂
Play It Forward So Others Do Not Have To Rewind.